Casual
Posted on 13 July, 2021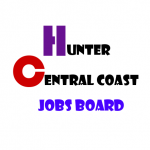 Website Aspire 2 Inspire Now Pty Ltd
Seeking entrepreneurial professionals who are ready to take the leap into a new career!
With the support of a global company behind you, you will be motivated to build your own online business in the Personal Development Industry. This opportunity is suited to someone who has a drive for success and is clear on their financial goals.
We are a Personal Development and Leadership Company with the presence in over 135 Countries. We want to partner with professionals who have a genuine passion for personal growth and business success.
Are you driven by success? Are you someone who thinks outside of the box? Do you feel like the normal 9-5 grind is wearing you down?
Our associates work independently for themselves within their own online business under an authorised representative business model and enjoy a life of complete self-regulation. They never need to go into an office or deal with any corporate politics and they have complete control of how they run their days.
The ideal person for this opportunity would have:
The desire to run their own business
A clear financial goal
The desire to grow and improve in all aspects of their life
A willingness to do what it takes to succeed
The following attributes would be of an advantage:
Intermediate skills in Word, Excel and Social Media Platforms
Ability to be decisive
High level of communication skills
High level of determination
A drive to succeed
The ability to adapt to rapidly changing platforms and learn new skills
The Opportunity Includes
Full training
Work from anywhere with only a phone, laptop and WIFI
Zero cold calling
Unlimited Earning Potential
Award Winning Online Personal Development Courses
Join our rapidly expanding Personal Development Company and start a new career of flexibility and growth!
NB: This opportunity is not suitable for students/graduates. Minimum 2 years working experience required.
This is an opportunity to be self-employed using a proven business model and strategies. It is an independent contractor opportunity; all compensation is from the profits and sales
Interested? We look forward to hearing from you!