Part Time
Posted on 17 July, 2020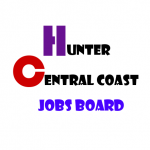 Bolton Clarke
We're hiring Personal Care Workers to join our team at our residential aged care facility, Macquarie View, located at Bolton Point, NSW.
Assist us in providing exceptional care and well-being support services to our residents
Perm part time roles. Various shifts available
$23.15 – $23.85 p/hour + penalties
Enjoy building relationships with our residents and their families and/or carers, listen to their stories and provide personal care and support to ensure they can continue living their best life.
For more information or to APPLY – Click Here