Casual
Posted on 30 March, 2021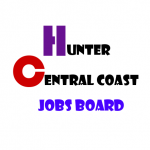 Cattle Dog Consultancy
I am looking for someone to work 1-2 days per week supporting the director (me) in day to day tasks.
Cattle Dog Consultancy works with a number of medical associations providing them management and administration support for their membership activities, meetings and events.
I am looking for someone with enthusiasm, a 'can do' attitude who is willing to be flexible within the role.  It is a very busy family business with long term clients.
The position will include (but not limited to) the following duties:
Assist with administration duties to support the successful management of associations
Assist in pre-planning of events to ensure that all elements run smoothly plus post event actions
Communications with members, delegates, speakers, sponsors and key stakeholders
Sourcing venues and preferred suppliers
Creating and updating websites
Compilation of materials for meetings and events
Proof reading of documents
Answering phone calls and assisting with enquiries
Typing minutes, action notes and drafting correspondence
On site assistance at conferences and events
General office duties
Hours can be flexible.
This role could suit someone with kids at school, as I am happy to work around school hours or for persons with other commitments.
ESSENTIAL CRITERIA:
Experience in Word, Excel, Powerpoint and Outlook
Ability to spell and good grammar
Friendly and willing to help members and clients
Good time managment
DESIRED CRITERIA
Understanding of databases
Understanding of website set up and editing, across a few different platforms.
This is a casual position – with peaks and troughs of activity throughout the year.  In some months, there is a lot more work available and there may be the possibility to travel interstate if required for events.
The office is located in a residential area, with very limited public transport options, so a car would most likely be needed.
I am looking for someone to start as soon as possible and will be reviewing all applications from the 9th April, with the plan to start online interviews the following week.
Only those keen to work need apply.