Part Time
Posted on 30 March, 2021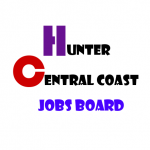 Website Coast Rehab
Coast Rehab
As the Customer Service Officer, you will be representing the practice as the first point of contact for clients and other stakeholders.  You will be responsible for positively shaping the interaction that clients have with the practice, ensuring that you provide excellent customer service through all means of communication. You will also look after a range of administrative duties to ensure the smooth operations of the practice while supporting the allied health team and management.
Key Tasks (See Position Description for details).
·       Support a team of allied health clinicians (OT, physio, speech and dietitian)
·       Conduct effective call screening, directing, and message taking for the allied health team.
·       Manage client email and telephone enquiries and explain referrals processes.
·       Intake referral information, setup case files using case management software, secure service agreements, and maintain case files.
·       General office duties including maintaining therapy and office supplies, filing and inventory.
·       Other duties to support the allied health team (organising training events, making appointments)
Key Expectations
·       Collaborate professionally within a multidisciplinary team.
·       Facilitate clients to exercise choice and control in the management of their disability.
·       Have a customer service focus.
·       Be innovative and strive to improve service delivery and outcomes for clients, referrers and stake holders.
Position
The position is part-time and required Monday – Thursday (Approx. 15 hours per week).
Key Requirements
·        A current driver's license – own transport to work.
·        NDIS Worker Check
·        Relevant experience in provision of high-quality administration and customer service.
·        Demonstrated ability to work both independently and as part of a team.
·        A commitment to the delivery of quality services for people with disabilities.
Submit applications to Director Peta Hardy [email protected]