Contract
Posted on 15 July, 2020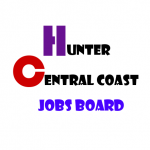 Website DoorDash
DoorDash is the #1 Food Delivery Company Worldwide
Start delivering with DoorDash and earn money right away! Now delivering from the biggest brands – McDonald's, KFC & Oporto's.
TO APPLY – https://drd.sh/qRHgEP/
Becoming a DASHER on the DoorDash platform offers flexible, convenient earnings opportunities whether you're looking for a short-term side hustle or you're in it for the long haul.
We hear Dashers love to dash because of:
The freedom to dash anywhere: Deliver near your home or in a city you're just visiting
The flexibility to choose your own hours: Unlike full-time jobs, when and where you work is totally up to you.
The no-hassle sign-up process: It's easy to get started. Don't worry about car inspections or vehicle restrictions. Just sign up and receive everything you need to start earning.
Immediate earning opportunities: Receive deliveries right away. Once you're approved, log in to the Dasher app to receive nearby orders immediately.
Earnings transparency: Know how much you'll make–clear and concise pay model lets you know how much you will make before accepting any order.
A great way to earn some extra cash: Whether you've got a goal in mind or need some help covering day-to-day needs, DoorDash can help you earn extra money to meet your goals.
What are the requirements?
Be 18 or older
With a valid Driver's license
Consent to a Background Check and Right-to-Work Check
Want to learn more?
Check out the Dasher help page – help.doordash.com/dashers