Contract
Posted on 31 July, 2020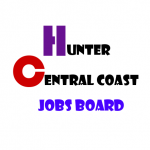 Website Scene to Believe
Scene to Believe is the leader in event photography
Are you a driven, passionate salesperson looking to manage an area?
Do you love all things Christmas?
Do you thrive in a fast-paced environment?
Answered yes to all of these questions? We want you!
Scene to Believe is the leader in event photography.  We provide a diverse range of innovative, professional and exciting photography and video experiences to our customers in Australia and New Zealand. Our Christmas Santa photography is a large part of our business and a key component to this exciting role.
We are currently hiring a number of Area Managers across Australia to be responsible for a designated region and manage our Santa Photography Sets, events and teams within their assigned area.
Specifics of this role include:
Recruiting, on-boarding, training and management of staff
Providing ongoing leadership, motivation and support
Effective relationship management
Effective employee management
Ability to meet and exceed sales targets
Experience required:
Previous experience and a passion for customer service and strong stakeholder management
Team Leadership experience
Retail or photography experience preferred
Excellent written and verbal communication skills
Ability to think on your feet, problem solve and make quick decisions
Excellent time management skills, ability to prioritise tasks, a keen attention to detail and a hands-on approach
Ability to mitigate risk and foresee any issues that may arise and resolve them
This position will start in August with full-time availability required between early October-early January (not including public holidays).
Applicants must hold a valid Driver's License and Working with Children Clearance for the duration of the employment period. Candidates may be required to travel regionally; own vehicle preferred.
Benefits:
A supportive, positive, creative and fun work environment
Flexible remote working opportunity
Development opportunities cross-business
Our team is dedicated, driven, fun and have a passion for our business.  This is an excellent opportunity for you to develop your customer service and management experience, add your little bit of magic to Christmas whilst working in a fast paced and exciting environment.
FIND THE JOB LISTING ON SEEK
https://www.seek.com.au/job/50305130