Full Time
Posted on 17 July, 2020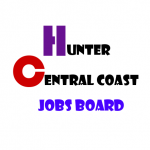 The Victoria Cowlishaw
Managers Looking For an Alternative
**You never know what could change for you if you are first willing to change – the World is changing and now is the time to be changing how we all work **
About the Business
We are a Global Personal Development Company and focus on Leadership Development and Success Education in a $64 Billion industry. We are experiencing continued growth both internationally and nationally and especially now with our ever changing environment and more and more having to work form home and adapt to the changing world.
Education and Leadership products have been life changing for so many in over 132 countries worldwide and ever increasing in the current uncertain environment .
·         Life changing income for representing life changing products – Create that Inspired Dream Life!
·         More and more are having to look at different ways of achieving that abundant level of income – Work Smarter, Not Harder and all for Yourself!
·         A unique feature of the Online Business Opportunity, is that you can earn while you learn – Unlimited Income Potential.
·         Earn the majority of your  income from the sale of courses and seminars. You can begin selling these right away. Be Self Employed.
About the role
·         We are seeking highly talented marketing professionals, self-motivated and driven professionals who are determined, coachable, enthusiastic and have a driving ambition to change their lives significantly.
·         The successful applicant will implement effective campaigns via social, digital, online media platforms.
·         You can work from home, on the road or wherever you want to be.
Benefits and perks
·         You will not be tied to your desk, the role involves advertising online and engaging with successful candidates in a positive and constructive way – Flexible Hours – Part Time or Full Time
·         You will need your laptop and phone.
·         You will be good at working autonomously and will be 100% responsible for creation and implementation of social and digital content to promote your business.
·         Work from home or wherever and flexible hours.
Skills and experience
·         Some experience in marketing, advertising, sales, communication are not necessary although would be beneficial.
·         Experience with social media, facebook, Instagram controlling ad accounts and posting would be advantageous.
·         Also creating graphics, using Google ad words and listings would be beneficial.
·         Strong level of strategic marketing thinking.
·         Strong communication skills, both written and oral.
·         Management skills and organisational skills will help you to succeed with your Online Business.
o    Don't leave your success to chance!
o    You can start making a difference today
o    Earn while you Learn
o    Building a profitable business has never been easier
o    We train you on how to utilize a simple system of web-based and interpersonal methods
o    Get paid to transform your life and the lives of others!
o    The course line-up is extraordinary!
o    Experience the difference between ordinary problem solving strategies and real life changing "Transformation?
o    Immediately and permanently uproot limiting beliefs and paradigms
o    Don't settle for self management techniques when you can transform yourself
o    Earn like a Legend!
o    If you follow our simple system, you too could participate in the other side, the lucrative business building side of the Personal Development industry.
o    We set you up for significant success!
o    Be part of something great!
o    Join our growing community of positive and optimistic men and women who share your passion for growth, success, abundance and knowledge.
o    We are on a mission to not only transform the lives of millions of people, but to transform the coaching and Personal Development industry.
o    Join us!
o    Your Freedom begins now – Achieve those substantial income Goals
The application form will include answers to these questions:
·         How many years' experience do you have in a communications/sales/marketing role? A minimum of 3 years experience.
·         What's your expected annual base salary? A 6-figure income or more?
·         Have the desire to take on an exciting Business Opportunity (it is not a Job)
·         Students – Please DO NOT APPLY
If all of the above is resonating with you and you are serious about wanting to be successful and entrepreneurial in your own business then please
APPLY NOW.
You can submit your application via https://www.victoriacowlishaw.com/ausfun/
I look forward to hearing from you and working with you to achieve great outcomes.
Inspired Lifestyle Perspectives/The Victoria Cowlishaw